In an extremely threatening environment, she speaks out against gender-based violence, child marriage and honour killings. Intisar Al-Amyal is now awarded the Swedish government's prize for human rights.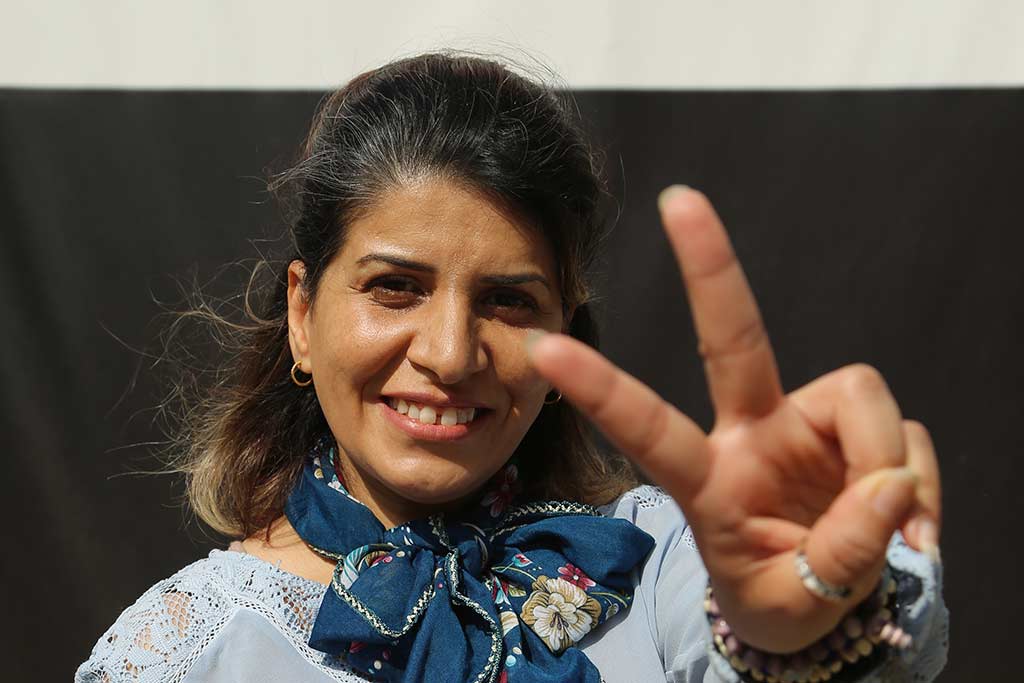 Intisar Al-Amyal has fought for women's right for more than 20 years and is a representative of Iraqi Women's League—one of The Kvinna till Kvinna Foundation's partner organisations. 
"The fight has become a part of my life and I cannot imagine my life without helping and defending every person I can," says Al-Amyal. 
Over the years, she has been exposed to extensive hatred and hazards. Just talking about gender equality can be life threatening. During some of the most dangerous periods, Al-Amyal has had to go underground. But that has not stopped her tireless work to document human rights abuses and expose the prevalent violence against women. 
The insecurity of Iraq greatly affects women's lives. For more than 40 years totalitarian regimes, invasions, wars and terrorism have plagued the country. Defending women's rights is a question which all too often has been overshadowed. 
The Per Anger Prize is therefore an important recognition.